The Deaf Lottery is stepping up with a massive $700,000 to be won just in time for Christmas. This is the lottery that lets you choose your own fantastic new lifestyle, whether you want to build a luxurious home, retire early or tour the world. Everyone has a different dream when it comes to a big lottery win, and all of them are possible with this gold-packed draw. If you want flexibility, cash and a host of enticing options, this is definitely your draw.
Many home lottery winners find themselves torn between moving to a location that isn't really convenient or selling the property to profit from their windfall. With the Deaf Lottery, you'll never have that problem because you can build a new home in any location you please. And if a new home isn't on your Christmas wish-list, how about a flashy sportscar, yacht, motor home or world cruise? Top any of those off with a pile of gold bullion and you could soon be opening a gift that would put Santa's elves to shame!
Depending on which option you choose and how much you want to spend on a home, vehicle or holiday, you could be left with up to $650,000 in gold bullion to get you well on your way to a future that's free of financial worries.
What is your chance of winning?
Deaf Lottery are limited to selling 1,800,000 tickets, in draw 175. What is your chance of winning this beautiful home?
You have a 1: chance of winning!
Buy tickets now
Four Fabulous Options
If you're holding that lucky ticket on December 20th, you'll be able to choose exactly how you'd like to receive your first prize package. It all begins with deciding what you'd like as your core prize. That could be a new home from Metricon, a motorhome or caravan, a new car, or a selection of other vehicle and vacation prizes. Depending on your choice and how much you spend on the home or vehicle, you'll be left with up to $650,000 in gold bullion and $20,000 in cash to spend any way you want.
Imagine what you could do with a prize that's this flexible. Pay off your mortgage and travel. Retire early to a custom-built home on the coast. Slide into a luxurious convertible or hit the road in your new 4WD and caravan. Your future will only be limited by your imagination, so start thinking about what you'd do with a $700,000 win!
Your Dream Home
The first option in draw 175 lets you build the perfect home in the location of your choosing. That could be on a bit of land you already own or one that's provided for you as part of a special package from Metricon. To start with, you'll have $80,000 to put towards the home and can then decide how much more of the remaining $600,000 in gold bullion and $20,000 in cash you want to spend making it just right. Whatever you don't use to build the home is yours to keep. You'll have hundreds of plans to choose from and can modify any of them to give you exactly the residence you've always wanted. You pick the style, design, location and features and Metricon does the rest.
For example, the Metricon Newhaven has a flexible floorplan with five different facades to pick from. It's a great home for families because in addition to an open family and dining room, there are multiple other cozy living spaces. Downstairs you'll find an enclosed study, second living room and a huge rumpus room for the kids. Upstairs, there's another leisure room that sits between three spacious bedrooms and an opulent master suite. There's plenty of space for a growing family and all of the rooms are truly expansive. There's even a lovely alfresco for outdoor dining and no shortage of bathrooms.
If you're looking for something a little more modest, how about the Kiana? It's a three-bedroom single storey home that still includes great features like a master ensuite and rear verandah. The kitchen has a walk-in pantry and opens onto the dining and family room. This compact residence has everything you could want in a holiday retreat, retirement home or investment property.
Remember that how much you spend on the home is entirely up to you. You'll have $600,000 in gold bullion left over after the initial $80,000 investment and can put as much or as little of that towards construction as you want. The less you spend, the more you'll have left over for your Christmas shopping – and that $20,000 in cash should help fill a few stockings as well!
Life on the Road
There's nothing like a full tank and a good GPS to fire up your craving for adventure. This second option will have you setting off in a new motorhome or 4WD and caravan combo for a lifetime of memorable journeys. You'll begin with $80,000 to put towards the rig of your choice and then have up to $600,000 in gold bullion and $20,000 in cash to fuel your new lifestyle on the road.
You get to choose how much you want to spend on your mobile home and how much you want to keep for other things. If you settled on the Auto Trail Frontier Delaware, for example, you'd still have $495,000 in gold bullion and $20,000 in cash left over to pay off some debts, make a few home improvements, or simply tuck away for a rainy day. The Frontier Delaware is a best-seller with a spacious island double bed, separate washroom, and walk-in shower. The high-quality upholstery is super-comfortable and easy to care for, and there's no end of cupboard space in the split-kitchen and luxurious bedroom.
For a more modest option, check out the Imala range. You can get a fixed bed model or one with dual single beds for a sleek, uncluttered and flexible interior. Like the bigger models, you'll have all the comforts of home yet be able to park your vehicle just about anywhere you could take a car. Go all-out on a top-of-the-line motorhome or cut back on the options to leave yourself more spending money. When it's your win, it's your choice!
If you prefer to tow your home so that you can unhook your vehicle for day trips and off-road adventures, you can always choose a truck and caravan option. This gives you the flexibility of owning a second vehicle that you can use when you're not touring. The other advantage to a caravan is that they tend to have a larger seating area, more beds, and can literally last a lifetime.
If you've always been drawn to the idea of star-filled skies, the smell of woodsmoke and wandering along the road less travelled, this option has it all. There's no better time to explore the beauty of Australia, and no better way to do it than in your own opulent motorhome or feature-filled caravan.
Drive Away from Your Mortgage
Everyone with a mortgage looks forward to the day they can make that last payment and finally say they truly own their own home. That day can be a long time coming, however, and the idea of fast-tracking an end-of-mortgage party might sound really appealing. If so, the third option in draw 175 can let you do just that.
This option begins, however, by purchasing a new car. You'll have to spend at least $30,000 on your new set of wheels, but once that little bit of shopping is over with, you'll have $650,000 to blow off your mortgage and another $20,000 in cash at your disposal. Spending more on the car leaves you less for the mortgage and anything else you've got your heart set on, but how much you decide to spend is entirely up to you.
If you want to take this once-in-a-lifetime opportunity to go for it, you could be driving off in an Aston Martin Vantage Coupe. There's really no such thing as "entry level" when you're talking about an Aston Martin and this one's got a 503 hp twin-turbo 4.0 litre V-8 engine. In other words, it tops out at 195 miles per hour and will blow your socks off.
Gift a present this Christmas!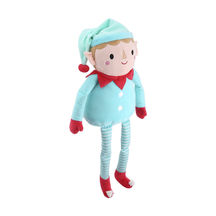 Help us help kids in need!
Pay for a gift this Christmas, and we will have it delivered for you along with a card with your name on it!
1. You purchase the gift
2. We create a card, buy the gift & deliver it for you.
3. We will email you letting you know when it's been delivered
Note: This promotion isn't associated with Deaf Lottery, this offer is run by Prize Home Tickets.
Alternatively, you could shop for a modern twist on any of the other James Bond classis. That would give you the choice of a Bentley, Lotus (without the submarine feature), Rolls Royce, BMW, or even a Ford Mustang. Remember all that mayhem on the Las Vegas strip in Diamonds are Forever? That Mustang technically belonged to one of the villains in the movie but scoring a new one would still leave you with plenty of gold for the mortgage.
If you pick a more sensible ride, you'll have up to $650,000 in gold bullion to kick-start your new mortgage free lifestyle. Wouldn't it be wonderful not to have to make all those payments to the bank every month? Treat yourself to a 5-star holiday, make a few wise investments, or equip your new vehicle with the best sound system money can buy. That may even be enough to fast-forward your retirement plans or start looking for a nice holiday home on the beach. Then there's the $20,000 in cash to host a mortgage-burning party or take enjoy a quiet retreat at an exclusive resort as you consider what you'd like to do with your new mortgage free lifestyle.
Customize Your Prize
The final option in draw 175 gives you maximum flexibility. You'll be able to pick out the exact prizes you want from a buffet of possibilities. That means being presented with a list that's packed with fantastic prizes to choose from, with an initial budget of $80,000. You can keep going all the way to $700,000 if you like but stopping at $80,000 will leave you with $600,000 in gold bullion and $20,000 in cash to work through your own must-have wish list.
Among the prizes on offer you'll find a host of cars, motorhomes, trucks, boats, marine craft, caravans, campers, motorbikes and farm equipment. This is the ultimate shopping trip for motorized toys and you'll be spoiled for choice. How about taking one of each?
Not into cars and boats? Then what about a luxurious vacation instead? You could be spending Christmas just about anywhere in the world when you've got this kind of budget to play with. Relax on a private island in the Great Barrier Reef after a helicopter ride from the mainland. Take a six-month world cruise and travel first class as you explore all the scenic wonders you've only read about. Make a list of all the world's best beaches and sip a cocktail on every single one as you sink your toes in the sand and wonder what the chef will be preparing for dinner that night. Get off the grid on an African safari or lose yourself in the hype of New York City. Anything's possible, and you'll have the entire world at your feet if you pick this incredible and fully customized prize package.
The winner of the $700,000 grand prize in draw 175 will have ten days to decide which option they'd like. That won't be an easy choice, and it's never too early to start giving it some thought. Would you build a new home for your family? Rent it out to build a nest egg for retirement? Or would you go for the car and rip up your mortgage payments? On the other hand, there are over seven and a half million square kilometres of land to explore in Australia, and you might want to discover them all from the comfort of your luxurious motor home.
That's four amazing options in one terrific draw that still gives you up to $650,000 in gold bullion and $20,000 in cash to make all your lottery winning dreams come true.
Here Are Your Dates
Draw #175 of the Deaf Lottery Australia will close on Sunday 16 December 2018. The draw will take place on Thursday 20 December 2018, just in time for Christmas. The draw will be held at 467 Enoggera Road, Alderly QLD 4051 at 11:00am AEST.
This is going to be a very exciting draw and members of the public are most welcome to attend. Drop by if you're in the area on December 20th to find out if you're $700,000 richer when that winning ticket is drawn. There's nothing like the thrill of being there in person!
The first prize winner will get a call from the Deaf Lottery at the daytime or mobile phone number supplied at the time of their ticket purchase. They will also receive notification through the post. All other winners will receive a letter advising of their good fortune in the mail. We will also post the results of draw 175 to this site after the completion of the draw.
Even More Chances to Win Hard Cash
Your ticket in draw 175 puts you in the running for 110 valuable prizes in all. In addition to the $700,000 grand prize, there are another 109 draws for cash totalling $37,000.
2ND PRIZE $5,000 Cash
3RD PRIZE $3,000 Cash
4TH & 5TH PRIZES $2,000 Cash (total of $4,000)
6TH – 10TH PRIZES $1,000 Cash (total of $5,000)
11TH – 110TH PRIZES $200 Cash (total of $20,000)
Note that in the case of cash prizes, Victorian residents will receive a choice of gift cards from JB Hi-Fi, Bunnings or Coles Group and Myer for prizes under $5,000, and gold bullion for prizes worth over this amount.
Three Fantastic Bonus Draws
In addition to being in to win the grand prize worth $700,000 and another 109 cash prizes, purchasing at least $20 or more in consecutive tickets by November 4th puts you in the running for all three bonus draws.
The Kick-Off Early Bird Draw gives you the chance to win one of 5 prizes, each worth $2,000 in cash or travel vouchers. Just be sure to make your purchase of at least $20 worth of consecutive tickets by midnight AEST on November 4th, 2018. That will also give you automatic entry into both the Half-Time Bonus Draw and Full-Time Bonus Draw.
If you miss out on the Kick-Off draw, you can still get into the Half-Time and Full-Time Bonus Draws by making your purchase of a minimum of $20 in consecutive tickets no later than midnight AEST on 18 November 2018. That's a chance to win one of another 5 prizes of $2,000 in cash or travel vouchers.
The Full-Time Bonus Draw is your third chance to win one of 5 prizes of $2,000 in cash or travel vouchers. You'll be entered as long as you make at least $20 worth of consecutive ticket purchases on or before the close of the draw which is midnight AEST on December 16th, 2018.
This all means that you can win your share of $30,000 in cash or travel vouchers just by making your consecutive ticket purchases early. Spend as little as $20 by midnight on November 4th and you'll get 15 bonus chances to walk away a winner.
Ticket Books Add Even More Gold
By buying a ticket book, you'll be giving yourself more chances to win that amazing $700,000 first prize. Best of all, ticket books also add gold bullion to the package if you're the lucky first prize winner. A $20 book adds $15,000 in gold bullion, and that number keeps climbing with the value of your purchase. Don't forget that you'll need to spend at least $20 on consecutive tickets (a ticket book) in order to be eligible for the three Bonus Draws. If you want your chance at a share of $30,000 in cash or travel vouchers, be sure to get your tickets before midnight on 4 November 2018.
Note that all tickets drawn will be re-entered, so you could even win multiple times in this gold-laden Christmas draw!
| | | | |
| --- | --- | --- | --- |
| Tickets Start from just $2 | Buy a book of tickets for more chances to Win the Big Prize | More chances to Win Prizes | Bonus Prizes For 1st Prize Winner. |
| $2 Ticket | 1 chance to win 1st Prize | 100 chances to Win a Prize | |
| $10 Book purchase | 5 Chances to Win 1st Prize | 500 Chances to Win a Prize | $5,000 in Gold Bullion |
| $20 Book purchase | 10 Chances to Win 1st Prize | 1050 Chances to Win a Prize | $15,000 in Gold Bullion |
| $30 Book purchase | 15 Chances to Win 1st Prize | 1,575 Chances to Win a Prize | $25,000 Cash |
| $50 Book purchase | 25 Chances to Win 1st Prize | 2,625 Chances to Win a Prize | $35,000 Gold Bullion |
| $100 Book purchase | 50 Chances to Win 1st Prize | 5,250 Chances to Win a Prize. | $55,000 in Gold Bullion |
| $200 Book Purchase | 100 Chances to Win 1st Prize | 10,500 Chances to Win a Prize | $55,000 Gold Bullion, plus entry into the $30,000 VIP Draw. |
Thank You for Your Support
The Deaf Lottery Australia runs seven lotteries a year and the proceeds help provide vital services for Australia's deaf and hard of hearing community. These include Hear for Kids, a therapy support service for youngsters between 0 and 7 years of age. Hear for You is a program that supports mentoring for 12 to 18 year olds, in both urban and rural locations, who are deaf or hard of hearing.
Your contribution also supports Auslan interpretation services. Auslan is Australian sign language and Deaf Services helps to translate printed content, spoken videos and web content into Auslan so that it is accessible to the deaf community. It also supports Auslan classes which encourage all members of the public to take part in learning basic conversational skills in sign language.
Many deaf people also live with additional disabilities and Deaf Lottery Australia proceeds raise funds for the Lifestyle Support Service. This program provides tools and support for independent living and helps with daily tasks and challenges.
We thank you on behalf of Deaf Lottery Australia for your continued support. We hope you'll soon be making that all important choice between the four first prize options and looking forward to a whole new lifestyle. We wish you the best of luck in this very special $700,000 draw.