Christmas is just a few weeks away, and you could be spending it in a palatial residence on Bribie Island! The latest draw from the Mater Foundation gives you the chance to win a spectacular waterfront home that's absolutely loaded with special features and fine furnishings. There's over 408 square metres of luxurious living space spread over two floors that look out onto the tranquil canals of Banksia Beach.
Best of all, this home has a fantastic outdoor living area that's made up of two pavilions, landscaped gardens, and a gorgeous inground pool alongside the waterfront. You'll feel like you're living on your own private resort just an hour from the city. Enjoy the best of coastal living in a home that's primed for entertaining, relaxation and BBQs beneath the stars in an exclusive oceanfront community.
If you've been asking Santa for a new home and are worried he might not have enough room on his sleigh, you may be able to save him the bother with tickets in draw 280. You could soon be waking up to ocean breezes, the feel of sand between your toes, and endless days spent exploring the natural beauty of Bribie Island.
The Best of the Coast
Bribie Island is the most northern of three sand islands that grace the waters of Moreton Bay. It's the only one that's accessible by land, over a long bridge that spans the Pumicestone passage. Most of the 17,000 or so residents of Bribie Island live near the bridge, in the communities of Banksia Beach, Bellara, Woorim and Bongaree.
The rest of this 34 km island is largely uninhabited and home to the Bribie Island National Park. The Park covers over 55 square kilometres and that's where you'll find a host of native fauna including kangaroos, wallabies, emus, tree frogs and over 350 different species of bird life. The Pumicestone Passage itself is a protected marine park and you'll be able to spot rare dugongs, dolphins and turtles just minutes from your new home.
On the lee side of the island, you'll be blessed with perfect beaches and great views of the Glasshouse Mountains in the distance. Pristine stretches of white sand run the length of the windward side of the island and it's not hard to find a spot all to yourself. Walk past Woorim beach and you'll find yourself in a secluded tropical oasis with pounding surf and wide-open vistas. Red Beach on the south-west coast is both dog friendly and a lovely place to swim. Wander into the Buckleys Hole Conservation Park for a bit of bird watching or head east to work on your swing at the Bribie Island Golf Club. Its all happening right in your own back yard when you've got a home in Banksia Beach!
If you feel like a day on the mainland, you'll be able to explore the Sunshine Coast by taking a short boat ride to Caloundra from the northern tip of the island. Enjoy all the markets, fine dining and attractions, from Pelican Waters to Noosa, before retreating to your idyllic Bribie Island home.
A Luxurious Home on the Water
This immaculate family home sits on the banks of Dux Creek which flows into the Pumicestone Passage that separates Bribie Island from the mainland. You'll enjoy panoramic views of the water from both the master suite and open-concept living area on the main floor. Almost half of the expansive lot is given over to a beautifully appointed outdoor living area that's comprised of two pavilions and an L-shaped inground pool. The dining pavilion combines a fully-equipped outdoor kitchen with a stunning al fresco while the lounge pavilion provides cozy seating for afternoons by the pool.
The interior design of the home is marked by an expanse of unimpeded space, natural light and towering ceilings. The main floor has a large living and dining area that's anchored by a bright gourmet kitchen with gleaming stainless-steel appliances. Powder-blue accents mirror the touches of colour you'll find on the exterior of the home, giving the residence a distinctly coastal flair.
Support charity & buy right here!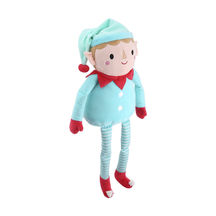 Help us help people in need!
Anything purchased on our online store helps people just like you, your family and your friends. Help make a difference in the lives of people in need.
1. You purchase something online
2. We send you your item(s).
3. We donate 50%* to charity.
Note: This promotion isn't associated with Mater, this offer is run by Prize Home Tickets.
The four bedrooms on the second level are all well proportioned and there are ensuites off both the master bedroom and principal guest room. These are separated by a galley from the upstairs lounge, study nook and two other bedrooms. This opulent home also has multiple shared living spaces including both an enclosed home office and a state-of-the-art media room. With so many places to relax, everyone can find their own corner to watch a movie, read a book, or plan their next adventure-filled day in paradise.
Features of 33 The Peninsula, Banksia Beach, QLD 4507
With its wide-open design, multiple lounges and light-filled rooms, this luxurious home is truly a cut above. You'll love the view from either of the outdoor pavilions and will be impressed by the thought that's gone into every square metre of this beautifully appointed Bribie Island residence.
First prize package is valued at $1,716,000
Residence is valued at $1,575,000
408 square metres of living space on an 800 square metre lot
Waterfront location minutes from the bridge
Open-concept living room, dining room and kitchen overlooking the pool and canal
Kitchen island with seating
Enclosed study/home office
Large media room with huge wall-mounted screen
Sumptuous furnishings and electricals package valued at $136,000
Master bedroom has a luxurious ensuite and walk-in robe/dressing room
Guest suite has a private bath and walk-in robe
Two additional bedrooms which share a full bathroom
Large upstairs lounge with TV and gaming console
Study nook
Ground floor powder room
Laundry room
Al fresco dining pavilion with outdoor kitchen and built-in BBQ
Exterior lounge pavilion with comfortable seating and views of the water
Beautiful L-shaped inground pool alongside the canal
Professionally landscaped
Side utility deck
Secure garage with room for two vehicles
Includes $5,000 in gold bullion to cover the first year of council rates and body corporate fees (approximately $3,791 per year)
Includes all transfer duty and legal fees
Should you choose to rent out this magnificent residence, you can expect to receive an annual return of approximately $54,600. That's certainly an attractive option if you're not yet ready to move to Bribie Island full-time or would like a robust second income to fund your other lottery-winning plans and projects.
Here Are Your Dates
The Mater Prize Home Lottery Draw #280 will close at 8:00pm EST on Tuesday 18 December 2018. The draw will take place at 11:00am EST on Thursday 20 December 2018 at the Mater Foundation, 620 Stanley Street, Woolloongabba QLD 4102.
As always, members of the public are cordially invited to attend the draw.
Winners will receive a notice from the Mater Prize Home Lottery by registered mail. The results of draw 280 will also be published in the Australian on Monday 24 December 2018. You can find a list of the winners on this site shortly following the conclusion of the draw.
Take the Tour
You can stop in and visit the prize home in Banksia Beach from the 17th of October until the close of day on December 16th. The home will be open for public inspection between the hours of 9am and 5pm, seven days a week. Banksia Beach is about an hour from Brisbane, and you'll find the bridge to Bribie Island about half way between the city and the Sunshine Coast.
The prize home can be found at 33 The Peninsula, Banksia Beach, QLD 4507. There's plenty of parking available on the signed block at the end of the cul-de-sac. Don't forget to bring your binoculars to do a little bird watching while you're on the island!
Ticket Books Now on Sale for Draw 280
Purchasing consecutive tickets in the same name gives you free chances to win this incredible home on the water. Single tickets cost $2, but a $20 book gives you fifteen chances to win instead of the 10 you'd get by buying your tickets individually. In addition, you'll be adding gold bullion to the pot if you're the lucky winner of the $1.7 million first prize.
| | | |
| --- | --- | --- |
| Ticket and Ticket Book Prices | Number of Chances to Win | Additional Prizes Based on Number of Tickets Purchased in One Transaction by One Person |
| $10 Book | 6 Chances to Win | $10,000 in Gold Bullion |
| $15 Book | 10 Chances to Win | $20,000 in Gold Bullion |
| $20 Book | 15 Chances to Win | $25,000 in Gold Bullion |
| $25 Book | 20 Chances to Win | $30,000 in Gold Bullion |
| $30 Book | 25 Chances to Win | $35,000 in Gold Bullion |
| $40 Book | 35 Chances to Win | $45,000 in Gold Bullion |
| $50 Book | 45 Chances to Win | $50,000 in Gold Bullion |
| $70 Book | 65 Chances to Win | $55,000 in Gold Bullion |
| $100 Book | 100 Chances to Win | $60,000 in Gold Bullion |
On behalf of the Mater Foundation we'd like to thank you for supporting the important work they do in caring for premature babies and their mothers. Some of the proceeds from your ticket purchases will go towards Mater Research which relies heavily on funding from the Mater Home Lottery. We wish you the best of luck in draw 280!