This is the one we've all been waiting for – the annual RSL Art Union Golden Treasure. Every year, the RSL gives you the chance to win an entire apartment complex along with a lifetime of financial freedom. This year that magnificent prize package is even better than ever. You could soon be moving into a luxury penthouse at Palm Beach, metres from the surf with unimpeded views of the ocean. You'll be the proud owner of the entire building, with five two-bedroom apartments to rent out, providing a solid gold income for the rest of your life. Now that's a Christmas you'll never forget! The Golden Treasure has always been something special, but this is Australia's first ever $5 million prize home. The exclusive property is just 160 metres from the beach at the southern end of the Gold Coast and only ten minutes from the Gold Coast Airport. The immaculate penthouse apartment has four spacious bedrooms and an unbelievable furnishings and electricals package. The other five apartments are also fully furnished and ready to welcome your new tenants. Receive an annual income of around $171,000 a year if you decide to live in the penthouse, or over $238,000 if you choose to rent out all six apartments.
What is your chance of winning?
RSL Art Union are limited to selling 2,700,000 tickets, in draw 361. What is your chance of winning this beautiful home?
You have a 1: chance of winning!
Check Tickets
If you think that's an incredible prize package, just wait until you see what's waiting in the basement garage. Every apartment gets two secure car spaces, and yours will be filled with over $140,000 worth of opulent Audis. There's an A3 Cabriolet for running about town with the top down and a Q3 Sport, the ultimate crossover for hitting the trails. Put it all together and you've got a life-changing lottery that's bigger than anything Australia's ever seen before. You're going to want to get your tickets early because with only 2,700,000 available, the Golden Treasure is bound to sell out quickly. Secure your chance at winning $5 million worth of luxury apartments and sports cars before the tickets are gone for good. Then just sit back and dream about you'd do with a new lifestyle that's all about the sand, sun and surf of the highly desirable Gold Coast.
The Community of Palm Beach
Palm Beach spans a 4 kilometre stretch of coast that's bordered to the north by Tallebudgera Creek and by Currumbin Creek to the south. A trio of patrolled areas provide safe places to swim on what has three times been voted the cleanest beach in Queensland.
The north end of this exclusive Gold Coast community is marked by the Burleigh Heads National Park which borders Tallebudgera Creek. This Gold Coast landmark provides walking trails through 27 hectares of rainforest, grassland, mangroves and coastal heath. If you're lucky, you'll be able to see humpback whales breaching in winter and early spring from the Oceanview track. A visit to the Jellurgal Aboriginal Cultural Centre will fill you in on the ancient history of the region's first inhabitants, the Yugambeh Aboriginal people, with dreamtime stories about the creation of this culturally significant site. Walking the length of Palm Beach will take you past a handful of the most select and luxurious properties on the Gold Coast. Some of the early coastal beach "shacks" can still be found on million-dollar blocks of land, flanked by exclusive homes and residential complexes. Tallebudgera Creek finds its way to the Coral Sea from the Springbrook Plateau near the border with New South Wales, with 25 kilometres of excellent fishing if you're looking for bream, flathead or whiting. Currumbin Creek at the other end is about the same length and a popular stretch for rowing clubs and kayakers.
Currumbin Creek is also a wonderful place to swim, with a calm lagoon at its mouth providing a great spot to take the kids. And if you've got little ones in your life, there's no better playground on the coast than the one you'll find at Laguna Park. The park lies on the shores of a lake and has several picnic shelters and BBQ areas. If you're moving into the Golden Treasure penthouse, you won't have to go far to find a host of attractions, entertainment venues, golf courses, beaches and nature trails to keep you and your family amused.
Palm Beach has both a primary and secondary school and there are dozens of other educational facilities, including private and independent options, throughout the greater Gold Coast. Because this is such a magnet for visitors and foreign tourists, you'll also be spoiled for choice when it comes to fine dining establishments, cafes, markets, shops, medical centres and other important services. Brisbane is only an hour away, but you'll be able to find almost everything you need within a few kilometres of your Golden Treasure apartments.
The Luxurious Apartment Complex
Rudland's Reach is a brand-new apartment complex, purpose built by the RSL. It's only 160 metres from the beach and offers all tenants unimpeded views of the ocean.
The first level lobby provides access to the lift, first level apartment, and beautifully appointed residents' pool. The pool area has a raised deck with comfortable seating and a shared BBQ area for cozy get togethers. Apartment #1 benefits from an oversized exterior balcony that wraps around the master suite and has plenty of room for both an al fresco and outside living area. Inside, the entrance opens onto a well-equipped kitchen that faces the central living and dining room. The master bedroom has a charming ensuite and expansive walk-in robe while the second bedroom accesses another full bathroom. The second and third floors are identical, each housing two more two-bedroom apartments. Apartments #2 and #4 have a similar layout to apartment #1, with large balconies that can be accessed from both the mater suite and living area. Apartments #3 and #5 have smaller balconies which nonetheless have sufficient space for outdoor dining. Both layouts feature an open-concept living room, dining room and kitchen. All master bedrooms have an ensuite, with the larger apartments (#1, #2 and #4) including a soaking tub as well as a walk-in shower. In apartments #3 and #5, the tub is in the main bathroom.
The fourth-floor penthouse is simply stunning. The master bedroom sits at one end with a glamorous ensuite that has a soaking tub, walk-in shower and marbled twin sinks. There's also a huge walk-in robe and sliding doors that lead onto the main balcony.
The master suite is separated from the other bedrooms by an expansive open living space that encompasses the lounge, dining room and kitchen. The kitchen has an enclosed pantry and breakfast island along with ample cupboards and counter space. The three remaining bedrooms are all well proportioned and two of them have access to a shared balcony with breathtaking views of the coast. There is also a third outdoor living area, a "winter deck" that sits on the opposite side of the dining room. Other amenities include a full bathroom, convenient powder room and enclosed laundry. All of the apartments, including the luxurious penthouse, have been decorated with a distinctly coastal flair. Soft blues and timbered accents convey a casual elegance that is both warm and welcoming, making it easy to relax in your millionaire surroundings. The fixtures have also been carefully chosen to enhance the contemporary style and understated grandeur you'll find in every room.
Wander down to the basement garage and you'll see fourteen spaces. There's enough room for each tenant to house two vehicle with two places left over for visitors. Yours, however, will be filled with over $140,000 worth of Audis…
Features of Rudland's Reach
The Golden Treasure has great curb appeal, beautiful vistas and terrific income potential. Whether you plan to move into the penthouse apartment, choose one on the lower floors, or rent our all six homes, you'll be captivated by the thought that's gone into every stunning detail of this once-in-a-lifetime prize.
First prize Golden Treasure valued at $5,005,155
Newly constructed and purpose built by the RSL
Six luxury apartments with ocean views
Located 160 metres from Palm Beach
Communal pool with raised deck on the first floor of the building
Residents' BBQ area
All apartments fully furnished with a design and electricals package valued at $377,112
Basement garage with secure parking has two spaces per apartment
Two additional parking spaces for visitors
Audi A3 Cabriolet valued at $74,720
Audi Q3 Sport valued at $65,819
Ducted air conditioning throughout the building
Includes rates, water and body corporate fees for the first year valued at $71,478
All legal transfer fees paid, valued at $8,250
Includes a $2,000 travel voucher
The Luxurious Penthouse
Four bedrooms including a stunning master suite with balcony access
Open concept living includes a full dining area, lounge and kitchen
Kitchen has a walk-in pantry and breakfast island with stool seating
Sophisticated master ensuite has a soaking tub and walk-in shower
Full bathroom shared by three spacious guest/family bedrooms
Three separate balconies including a beautiful alfresco with unimpeded views of the ocean
Powder room
Enclosed laundry room
Lift access to private lobby The Five Apartments
Two bedrooms, with an ensuite off the mater
Central living area includes dining room, lounge and kitchen
Second full bathroom
Laundry facilities
Large balcony and al fresco in apartments #1, #2 and #4
Smaller balcony off the main living area in apartments #3 and #5
All apartments have ocean views
Lift access to each floor Note that this draw will also include a second prize of $10,000 in gold bullion and a third prize of $5,000 in gold bullion.
Two Amazing Audis
Along with six beachfront apartments, the Golden Treasure includes not one but TWO fantastic new Audis. They're manufactured by the legendary German auto makers that specialise in high-end luxury cars which take driving to a whole new level. Audis have made cameo appearances in three separate James Bond films, and you could soon be the proud owner of a couple of real beauties.
The Audi A3 Cabriolet is worth just shy of $75,000 and is a sporty convertible that's begging for the open road. This compact four-seater is one of the best-selling luxury convertibles in Europe and is part of the third generation of the A3 lineup. The automatic retractable roof opens and closes in just 18 seconds, so you'll draw admiring looks before even turning the key in the engine. Then you've got your 16-inch alloy wheels, xenon headlights, heated wing mirrors, cruise control, and rear parking sensors, to name just a few of the features that come standard with this level of luxury. The infotainment system is simply amazing, with a retractable screen and all the Bluetooth and USB connectivity you could want. Driving up to Surfers Paradise for the day will be just a good excuse to drop the top and feel the ocean breeze in your hair. Your second car is an Audi Q3 Sport, valued at just over $65,000. This model arrived on the market in 2011 and the latest version is a second generation Q3. This classy vehicle is the perfect combination of a stylish coupe and compact SUV that will take you just about anywhere in elegant comfort. The quattro all-wheel drive system was an absolute game-changer when it first came out back in 1980 and still sets the bar for safety, stability and handling in all driving conditions. The interior is all about leather seats, dual zone climate control and a state-of-the-art navigation system. Whether you're heading for the hinterland, the city or the coast, your new Q3 sport is sure to be the perfect match for your new millionaire lifestyle. A Tribute to Sergeant Peter Rudland
This year's Golden Treasure is proudly named in tribute to Sergeant Peter Rudland, a co-captain of the Australian team and gold medallist at the Invictus Games in 2017.
Sergeant Rudland joined the Australian army in 1989 and served for the next 28 years. He was deployed to Cambodia, Iraq, Timor Leste and Afghanistan. In June 2010, Peter was on board a Black Hawk helicopter en route to a Taliban target near Chenartu. Just a few minutes from their destination, the chopper was brought down killing three Australian commandos and a US soldier. Peter was thrown from the crash and woke up in a German hospital having broken almost every major bone in his body.
After a long period of rehabilitation in Western Australia, Peter began to recover from his injuries, but the former triathlete missed a regimen of training and sporting achievement. He discovered recumbent cycling after a visit to the Warrior Games in the United States, and in 2016 he joined the Australian team at the Invictus Games in Florida.
Support charity & buy right here!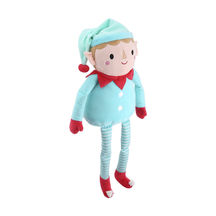 Help us help people in need!
Anything purchased on our online store helps people just like you, your family and your friends. Help make a difference in the lives of people in need.
1. You purchase something online
2. We send you your item(s).
3. We donate 50%* to charity.
Note: This promotion isn't associated with RSL Art Union, this offer is run by Prize Home Tickets.
In 2017, Peter once again participated in the Invictus Games, this time as a co-captain of the Australian team. He won the gold medal in both the Men's recumbent bike IRECB1 criterium and time trail and played on the wheelchair rugby squad. Just last month, Peter again competed in both recumbent cycling and rugby when the games were held in Sydney. The home team took the gold medal in wheelchair rugby after a heart stopping match against the United Kingdom.
The Invictus Games were created by Prince Harry, modelled on the US Warrior Games that enable wounded members of the armed services to compete in sports. "Invictus" means "undefeated" in Latin, and Peter Rudland is the embodiment of that unconquerable spirit. Rudland's Reach is a testament to the determination and character that mark both his achievements and the essence of the Invictus Games.
Here Are Your Important Dates
The RSL Art Union Lottery Draw 361 (the Golden Treasure) will close at 8:00 pm AEST on 18 December 2018. The draw will be held at 10:00 am AEST on 21 December 2018 at ANZAC House, 283 St Pauls Terrace, Fortitude Valley QLD 4006.
Members of the public are always welcome to attend the draw and when you could win a whopping $5 million, you might want to be there in person! The lucky winners will receive notification from the RSL by registered mail. You can also find the results in both the Courier Mail and the Australian on 24 December 2018. A list of winners will be posted to this site following the conclusion of the draw. One way or the other, you'll get the good news before Santa's done doing his rounds!
Tour the Golden Treasure
You can take a closer look at the Golden Treasure if you happen to be heading for the Gold Coast over the next few weeks. The building will be open for public inspection every day of the week from 9am to 5 pm AEST. You can drop by right up until the close of the draw on December 18th, 2018.
This is a great opportunity to explore the area around Palm Beach and get a feel for what may soon be your new home!
You'll find Rudland's Reach at 1449 Gold Coast Highway, Palm Beach, QLD 4221. Bring the family and make the most of your day at the beach.
An Income for Life
Winning the Golden Treasure isn't just about moving into a luxurious new home. Owning an entire apartment block means you'll have a guaranteed income for life and won't ever again have to worry about making mortgage payments.
If you decide to move into the penthouse at Rudland's Reach and rent out the five two-bedroom apartments, you can expect to receive an estimated rental income of around $171,080 a year. If you choose to rent out the entire building, that income will climb to about $238,680. That should be enough to fund any number of things you've got hanging around on your wish list, including an early retirement if you just want to relax at the beach! You've also got the option of moving into one of the smaller apartments yourself and renting out the penthouse to boost your income. You'll still get all the benefits that come with owning the building while maximizing the return on your windfall.
Of course, putting the entire building on the market will make you an overnight multi-millionaire. You can still keep the Audis to take you wherever it is you want to go with your new-found wealth.
Get Your Ticket Books Before They're Gone
The RSL $5 Million Golden Treasure will be given away in draw 361 and ticket books provide you with more chances to win. Once you make a minimum $30 purchase, you'll start to receive bonus tickets and any one of those could win you the keys to the incredible apartment complex in Palm Beach.
Ticket books also add valuable gold bullion to the first prize package if you're the lucky winner, with a $30 book adding another $50,000 in gold to the grand prize. That makes ticket books great value and the best way to maximize both your chances and your profits. This is the biggest draw of the year, so if you want to win Australia's first ever $5 Million prize home, you're going to have to be quick off the mark!
Spend
Receive
Bonus Prize
$1000 Book
140 Chances to Win (40 bonus tickets valued at $400)
$100,000 Gold Bullion
$500 Book
70 Chances to Win (20 bonus tickets valued at $200)
$100,000 Gold Bullion
$200 Book
28 Chances to Win (8 bonus tickets valued at $80)
$100,000 Gold Bullion
$150 Book
21 Chances to Win (6 bonus tickets valued at $60)
$135,000 Gold Bullion
$100 Book
14 Chances to Win (4 bonus tickets valued at $40)
$100,000 Gold Bullion
$80 Book
11 Chances to Win (3 bonus tickets valued at $30)
$90,000 Gold Bullion
$50 Book
7 Chances to Win (2 bonus tickets valued at $20)
$80,000 Gold Bullion
$30 Book
4 Chances to Win (1 bonus ticket valued at $10)
$50,000 Gold Bullion
$20 Book
2 Chances to Win
$10 Book
1 Chance to Win
Thank You for Supporting the RSL
The RSL Art Union conducts ten multi-million-dollar prize home lottery draws every year, and the biggest of these is always the Golden Treasure. Past winners of the Golden Treasure are set for life, the proud owners of luxurious apartment complexes that provide them not only with a fabulous new home, but with a handsome income to fuel their millionaire lifestyles.
The proceeds from ticket sales in these home lottery draws support Australia's returned servicemen and women. The RSL Art Union was specifically created to provide a funding source for the programs and services that help our veterans. The support given by the RSL includes:
Helping over 3,200 veterans a year with medical expense, pension and income claims
Hospital visits to over 8,300 members of the veteran community every year
Assistance with affordable and safe housing options
Counselling for veterans and their families
Education scholarships for the dependents and spouses of veterans
School programs to remember the sacrifices of those who have served
Help and support with Tribunal cases and appeals
Financial assistance in the case of emergencies
Bereavement counselling and support for defence families who have lost loved ones
Funeral service expenses for veterans without families
On behalf of the RSL, we'd like to thank you for ensuring that these vital services continue to be provided to members of Australia's veteran community. Proceeds from your ticket purchases really do help change lives.
We hope you'll soon be checking out your six new apartments and looking forward to a life of financial freedom in Palm Beach. Best of luck in your hunt for the Golden Treasure! Frequently Asked Questions
Want to know a little more about RSL Art Union Draw 361 and the commonly asked questions? Take a look below:
How many tickets are available?
RSL Art Union Draw 361 has a total of 2,700,000 tickets available.
When is Draw 361 drawn?
RSL Art Union's latest home will be drawn on the 21/12/2018 and results published here shortly after.
How much is RSL Art Union 361 worth?
Draw 361 is valued at $5,005,155.
How much do tickets cost?
Tickets for this draw start at $5.