The first RSL draw of 2019 promises one lucky winner a $2 million grand prize package that includes a magnificent home on Surfers Paradise Beach. You could be waking up every morning to a million-dollar view of the ocean that lies just 100 metres from your front door. What a way to start the new year!
The 3-bedroom home is perched on the 29th floor of the Peppers Soul building, with sweeping views that run the length the coast. Two balconies provide plenty of outdoor living space, including a lovely al fresco that faces the water. If you want to live where it's all happening on the Gold Coast, you're going to want to get your tickets for draw 362. The prize package doesn't stop at the luxury apartment. You'll also have $500,000 in gold bullion to spend any way you please. That could mean an early retirement, a 5-star vacation every year, or anything else you've got your heart set on. Don't miss out on your chance to call the holiday capital of Australia home!
Life in Surfers Paradise
It's a world-famous destination, and you wouldn't be alone in wanting to spend your days on the beach at Surfers. This is the beating pulse of the Gold Coast, a centre of entertainment, festivals, exciting night life and (of course) unparalleled beachfront. The resident population of around 20,000 swells with visitors who come from across the country and around the world to bask in the sun, challenge the surf, and browse the night markets. With a home this close to all the action, you'll never be short of things to do. The beautifully appointed Home of the Arts (HOTA) has an ever-changing lineup of live performances and a new state-of-the-art outdoor stage. It's also home to the Gold Coast Film Festival and has a stunning art gallery featuring talented local artists. Then there's all the extreme adventures. Everything from hot air ballooning to skydiving and jet boating. Golf, fish, surf and swim within minutes of your Surfers Paradise home base.
What is your chance of winning?
RSL Art Union are limited to selling 2,500,000 tickets, in draw 362. What is your chance of winning this beautiful home?
You have a 1: chance of winning!
Buy tickets now
If you've got little ones at home or expect visits from the grandchildren, you'll be surrounded by family-friendly venues and attractions. When it's time for the grownups to have fun, you'll soon discover your favourite bars and restaurants among the hundreds within walking distance of your apartment. Whether you make the move to the coast or use your prize as a permanent holiday resort, you'll have the rest of your life to explore the incredible variety of food, shopping, entertainment and natural wonders to be found in and around Surfers Paradise. Your "Soul" Home
The majestic Peppers Soul building was completed in 2012. After the Q1 tower, it's the tallest building on the Gold Coast, with 77 floors rising to a height of 243 metres. The prize home is located on the 29th floor, with unimpeded views of the beach.
The main living area encompasses a kitchen with a wide centre breakfast bar, a cozy dining area, and a comfortable lounge that opens seamlessly onto the al fresco balcony. Expansive windows and floor-to-ceiling sliding doors make the most of the panoramic views you'll get from every room in the home. All three bedrooms have balcony access, and there's a private seating area off the master suite. Enjoy your morning coffee as you watch the sun rise to greet another perfect Gold Coast morning. The home has been styled with contemporary furnishings and accents of turquoise, black and ivory. All of the rooms are generously proportioned to evoke a sense of spacious luxury that's bright and comfortable with just a touch of glamour. Features like a deep spa tub in the master ensuite and polished marble in the kitchen make this home an elegant retreat amidst the relaxed vibe of beachfront living.
Support charity & buy right here!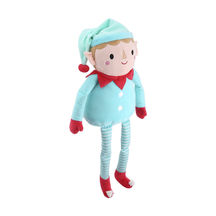 Help us help people in need!
Anything purchased on our online store helps people just like you, your family and your friends. Help make a difference in the lives of people in need.
1. You purchase something online
2. We send you your item(s).
3. We donate 50%* to charity.
Note: This promotion isn't associated with RSL Art Union, this offer is run by Prize Home Tickets.
Don't forget that there's $500,000 in gold included in this $2 million package, just in case you want to put your own finishing touches on this fully furnished an equipped home. How about a new convertible in one of your two parking spaces, or something to tie up at the marina? Anything's possible if you're holding that lucky ticket at the end of January. Features of Apartment 2901, 4 The Esplanade, Surfers Paradise, QLD 4217
From the richly textured fabrics to the full range of high-end kitchen appliances, you'll be impressed by the quality and features of this luxurious apartment in the sky.
First prize package is valued at $2,077,805
Includes $500,000 in gold bullion
Established in 2012
Spectacular views of the beach, ocean and hinterland
100 metres from Surfers Paradise Beach
162 square metres of luxurious living
Open concept kitchen, dining area and lounge opening onto an al fresco balcony
Gourmet kitchen with a double-wide island and seating
Two balconies and oversized glazing throughout
Master bedroom has an opulent ensuite with a spa tub, walk-in shower and twin sinks
Walk-in master robe
Two additional bedrooms, each with balcony access
Bathroom with walk-in shower
Laundry room
Air conditioning
Furnishings and electricals package valued at $64,405
Access to the complex facilities which include an outdoor pool, a 15m lap pool, spa, BBQ area, gym and steam room
Parking for two vehicles in the secure basement lot
Rates, water and body corporate fees paid for the first year, valued at $12,025
All transfer fees are included, valued at $1,375
Includes a $2,000 travel voucher
More Prizes
Draw 362 also includes a second prize of $10,000 in gold bullion and a third prize of $5,000 in gold. That could come in handy when it comes time to get some of those Christmas expenses squared away!
Dates to Remember
The RSL Art Union Prize Home Lottery Draw 362 closes at 8pm AEST on Tuesday 22 January2019.The draw will take place at 10am AEST on Wednesday 30 January 2019 at Anzac House, 283 St Pauls Terrace, Fortitude Valley QLD 4006.
Members of the public are welcome to attend, so why not drop by and be the first to hear if you've won the $2 million grand prize. Winners will get the good news from the RSL by registered mail. The results of the draw will be published in both The Courier Mail and The Australian on the 1st of February 2019. You can also find a list of winners on this site shortly following the conclusion of the draw.
The prize home won't be available for viewing by the public prior to the draw, but you can hardly miss the Soul building if you happen to be going to Surfers Paradise. It's right on the beach and you can get a real feel for where you might be spending your holidays or living permanently in the years to come!
A Fantastic Investment
Including $500,000 in the prize package really opens up your options when it comes to deciding what to do with the luxurious home. If you've always wanted to live at the beach, you'll have a gorgeous new apartment and half-a-million dollars to fund your new lifestyle.
The estimated rental income on the property is $72,800. You could pay off your existing mortgage with the gold bullion, rent out the Surfers Paradise property, and retire early on your annual earnings. Alternatively, you could use the apartment as a holiday home and still have all that gold bullion to invest, pay off debts or even build another home anywhere you please. Finally, selling the property will make you an instant millionaire and you can spend the proceeds ticking off all the other items on your wish list. Whether you move, rent or sell, this draw could be the start of a whole new adventure.
Get Your Tickets Early for Draw 362
Ticket books are great value because after spending as little as $10, you'll be adding gold bullion to the first prize package if you're the lucky winner. You'll also be receiving bonus tickets when you purchase books of higher value, giving you more chances to win the stylish apartment in Surfers Paradise and half-a-million dollars in gold bullion.
| | | |
| --- | --- | --- |
| Spend | Receive | Bonus Prize |
| $100 Book | 26 Chances to Win (6 bonus tickets valued at $30) | $135,000 Gold Bullion |
| $75 Book | 19 Chances to Win (4 bonus tickets valued at $20) | $105,000 Gold Bullion |
| $50 Book | 13 Chances to Win (3 bonus tickets valued at $15) | $85,000 Gold Bullion |
| $30 Book | 8 chances to Win (2 bonus tickets valued at $10) | $55,000 Gold Bullion |
| $20 Book | 5 chances to Win (1 bonus ticket valued at $5) | $40,000 Gold Bullion |
| $10 Book | 2 Chances to Win | $30,000 Gold Bullion |
The $50 Book is the most popular package. It gives you 13 chances of winning with 3 bonus tickets and if you are holding the winning ticket, you also receive an additional $85,000 in gold bullion.
Thank You for Supporting the RSL
Every year, the RSL provides assistance and services to Australia's returned servicemen and women. The proceeds from your ticket purchases support this important work, and we thank you on their behalf for your contribution. We hope you'll soon be admiring the view from the 29th floor of the Soul.