With Christmas waiting less than two weeks after the conclusion of draw 190, your present-of-a-lifetime could be coming early this year. Imagine how it would feel to wake up Christmas morning in your own luxurious home on Bribie Island!
The prize home has four bedrooms, multiple living areas, and a tranquil view of the canal that leads into the Pumicestone Passage. With a private pontoon at the end of your property, all of Moreton Bay will be yours to explore. If you love being on the water, you couldn't find a better place from which to launch a lifetime of boating memories.
Everything is included in this $1.4 million prize that boasts a stylish design package, contemporary furnishings and a fully-equipped gourmet kitchen. You can relax by your sparkling waterfront pool after a day of exploring Bribie's natural beauty and unspoiled beaches.
The first prize package includes $10,000 in gold bullion which should help with your gift-giving as well. If you're looking for a coastal home that's only an hour from the centre of Brisbane, you'll want to give this one a closer look.
Living on Bribie Island
Bribie is the only Queensland island with a bridge. After it was completed in 1963, the bridge made access to this unique coastal oasis convenient for thousands of visitors who come to enjoy the national park, bountiful wildlife and scenic views. The Pumicestone Passage that separates the island from the mainland is itself a protected marine park and a habitat for rare dudongs, turtles and dolphins. Some of the region's best mangrove forests are at your doorstep, as are several spectacular white sand beaches.
There's plenty to do on the island, whether you enjoy fishing, walking, swimming, or browsing through the outdoor markets. You could steer your paddle boat out to play with the dolphins, drop into the local spa, or visit the historical museums before putting your feet up in a cozy ocean front café. The national park covers over 55 square kilometres of walking trails and sand dunes, with panoramic glimpse of the Glass House Mountains on the far horizon. It's a tropical wonderland that never ceases to amaze, inspire and recharge the tired soul.
The communities of Bribie are clustered close to the bridge at the south end of the island. Just over 16,000 residents live in the area, and Banksia Beach has retained the feel of an intimate beach village. This is a place where you'll get to know your neighbours and receive a warm greeting in your favourite restaurant. The main shopping centre in Bellara has several big-brand shops and you'll be able to find everything you need without having to venture to the mainland. There are also two primary schools and a high school right on the island.
If you do decide to wander further afield, you're on the cusp of the Sunshine Coast with all of its many golf courses and attractions just up the road. This prize home is the perfect holiday retreat or winning could even put a whole new spin on your retirement plans!
The Home in Banksia Beach
The prize home in draw 190 backs onto a canal that's just around the corner from the Pumicestone Passage. The fully-fenced rear of the property slopes down to your own private pontoon, with a pocket lawn and bordered landscaping. Exterior living spaces include a lovely al fresco, a beautifully tiled deck around the swimming pool, and a wide upper balcony off the master bedroom. There's also a quiet courtyard in the centre of the home, tucked between the third bedroom and the living area.
The kitchen is designed for easy entertaining, with a separate butler's pantry, top of the line appliances and a long expanse of counter space. There's room to sit at the kitchen island and plenty of low-profile cupboards.
The distinguishing feature of the home is the master suite, hidden away on the upper floor. The private space includes the bedroom, a lavish ensuite, large walk-in robe and a home study or retreat. There's also a private balcony overlooking the pool and the canal. On the main level, there are three more bedrooms, a large integrated living space and an enclosed media room.
Whether you're ready to retire, want a luxurious place to escape from the city, or are ready to move to Bribie and decompress, this prize home has everything you need for your new life on the coast. Spend the $10,000 in gold bullion on a marine craft for your pontoon or blow it on the best Christmas of your life. With draw 190, anything's possible!
Features of 22 The Quay, Banksia Beach, Queensland, 4507
Perfectly positioned on the waterfront, this spectacular prize home on Bribie Island is distinctive, opulent, and fully-loaded with high-end furnishings and accent pieces.
First prize package is valued at $1,400,000
Home is valued at $1,220,000
327 square metres of luxurious living on a 563 square metre lot
Expansive waterfront views
Open concept living area, dining room and kitchen
Kitchen has a dedicated butler's pantry and sleek appliances
Large poolside alfresco looking out over the canal (includes BBQ)
Separate lounge / media room
Three bedrooms on the main level share a full bathroom and powder room
Laundry room
Self-contained master suite on the upper floor with a retreat/ home study, ensuite, walk-in robe and private balcony
Cozy side courtyard
Inground pool facing the waterfront with tiled deck and outdoor seating
Private pontoon on the canal
Generous furnishings and electricals package valued at $158,000
Garage with secure parking for two vehicles
Includes $10,000 in gold bullion
Includes a $7,000 Travel Voucher
Includes a $5,000 Harvey Norman Voucher
Here Are Your Dates
The Surf Life Saving Lottery Draw #190 closes at 12:00 Noon AEST on 10 December 2018. The draw will take place at 12:00 Noon AEST on 14 December 2018. The draw will be conducted at 190 Montpelier Road, Bowen Hills, Qld.
Members of the public are always welcome to attend the draw so be sure to drop by and catch all the excitement in person.
Gift a present this Christmas!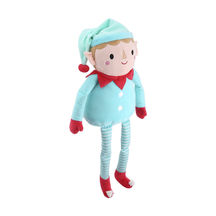 Help us help kids in need!
Pay for a gift this Christmas, and we will have it delivered for you along with a card with your name on it!
1. You purchase the gift
2. We create a card, buy the gift & deliver it for you.
3. We will email you letting you know when it's been delivered
Note: This promotion isn't associated with Surf Life Saving, this offer is run by Prize Home Tickets.
If you're the lucky winner of draw 190, you'll receive a notice from Surf Life Saving by registered post. Results will also be published in The Australian on 18 December 2018. A list of winners will be posted to this site following the completion of the draw.
Come and Visit the Prize Home
The prize home in draw 190 will be open for public inspection from October 15th until 9 December 2018. You can drop by any day of the week between the hours of 10am and 5pm to get a closer look at this gorgeous Bribie Island property. It should take you less than an hour to drive up from Brisbane and there's plenty to do in the area once you get here. Take the time to explore what could soon be your own million-dollar coastal retreat!
The home is located at 22 The Quay, Banksia Beach, Queensland, 4507
Looking for a Second Income?
If you're not yet ready to move permanently to Banksia Beach or don't need a year-round holiday home, you could always rent out the property. You'd receive an estimated income of $52,000 a year if you leased the home fully furnished, and that's a very tidy second income! Imagine what you could do with that kind of extra money coming in every month. Treat yourself to an annual luxury vacation, cut back on your working hours or simply live a life that's free of financial worries. That income could even push forward your retirement date and make a life on Bribie Island come a lot sooner than you think!
As property values continue to rise, renting the property for a few years should also boost the value of your windfall if you choose to wait a bit rather than put the home on the market immediately.
Tickets Now Available
Buying ticket books gives you especially good value in Surf Life Saving Draws. Not only does the price of each individual ticket go down, but you add gold bullion or gift cards to the pot if you walk away with the first prize. The price of each ticket gets cut in half when you buy a $20 book, giving you 20 chances to win the gorgeous home in Banksia Beach.
| Amount | Number of Ticket Entries | 1st Prize Package |
| --- | --- | --- |
| $2 | 1 Ticket | $1,400,000 |
| $5 | 3 Tickets ($1.66 each) | $1,400,000 |
| $10 | 6 Tickets ($1.66 each) | $1,400,000 plus additional $1,000 Good Guys Gift Voucher Total $1,401,000 |
| $20 | 20 Tickets ($1.00 each) | $1,400,000 plus additional $20,000 Cashable Gold Bullion Total $1,420,000 |
| $30 | 40 Tickets ($0.75 each) | $1,400,000 plus additional $30,000 Cashable Gold Bullion Total $1,430,000 |
| $50 | 70 Tickets ($0.71 each) | $1,400,000 plus additional $50,000 Cashable Gold Bullion Total $1,450,000 |
| $100 | 150 Tickets (0.66 each) | $1,400,000 plus additional $60,000 Cashable Gold Bullion Total $1,460,000 |
| $200 | 400 Tickets ($0.50 each) | $1,400,000 plus additional $70,000 Cashable Gold Bullion Total $1,470,000 |
Thank you for supporting Surf Life Saving and all that they do to keep Australia's beaches safe. We wish you the best of luck in draw 190 and hope you'll soon be trekking through the sand dunes of the Bribie Island National Park.