With the new year comes new opportunities, and 2019 could have you exploring a whole new life on the Gold Coast. The first draw of the year from Surf Life Saving is all about relaxed coastal living with a prize package that features a million-dollar home at Hope Island. It's located on the fringes of the Sanctuary Pines Resort, overlooking the canal that winds down to the Coomera River. This is a peaceful and elegant retreat that's just half an hour north of the excitement of Surfers Paradise.
The four-bedroom home has an upscale design package that pairs comfort with modern sophistication. The rooms are well proportioned and filled with exclusive features and add-ons. There's a guest suite with its own bathroom at the front of the home and a delightful master bedroom overlooking the pool and waterfront at the back.
The first prize package also includes a fun Land Rover Discovery to explore your new locale. Drive into the hinterland or down to the shops in a sporty luxury vehicle that's worth $103,346. And if you're going to live by the water, make the most of it with your Sea-Doo Spark Jet Ski. It comes with a handy trailer, so you can take it on all your coastal adventures. This is a $1.3 million prize package and you won't want to miss your chance to kick off the new year in absolute style.
Living on the Gold Coast
The exit off the M1 to Hope Island is only about 50 km from Brisbane, making this fashionable community the gateway to the Gold Coast. It is entirely surrounded by a network of canals that feed into the Coomera River. The river then meets the ocean at the Spit which marks the northern end of Main Beach. With deep water access within easy reach, the marinas of Hope Island are popular with both international visitors and local day-trippers.
Support charity & buy right here!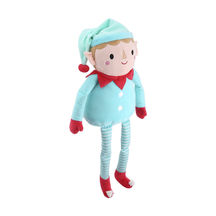 Help us help people in need!
Anything purchased on our online store helps people just like you, your family and your friends. Help make a difference in the lives of people in need.
1. You purchase something online
2. We send you your item(s).
3. We donate 50%* to charity.
Note: This promotion isn't associated with Surf Life Saving, this offer is run by Prize Home Tickets.
The nearby Sanctuary Cove Resort offers world-class golfing, as do several other courses within minutes of the prize home. The waters around Hope Island are teeming with flathead, whiting and bream so if you like to fish, you'll be in heaven. There are no bridges to manoeuvre around and you'll find a clear passage from the marina all the way to Southport.
When you're ready to explore beyond your own backyard, your new Land Rover will take you anywhere you want to go. Discover the markets of the hinterland, find your favourite beach, or take off for an evening in Surfers to enjoy some of that world-famous night life. The entire Gold Coast is packed with trendy cafes, international cuisine, thrill-seeking attractions and natural wonders. From your Hope Island hideaway, you'll be able to sample them all in your own time as you come to appreciate Australia's playground. With a ticket in draw 191, you could have it all!
A Home on the Waterfront
The prize home at Hope Island backs onto the canal system, with views of the waterfront from the living area, master bedroom and al fresco. The walking path that separates your back garden from the water leads to the golf course, shopping centre and marina. The extensive outdoor living area includes a tiled alfresco with a built-in BBQ and kitchenette, a timbered sunbathing deck, and a lovely inground pool.
Inside, there's plenty of room for everyone to relax in luxurious comfort with four bedrooms, an integrated living area, and a second lounge. The residence also features ensuites off both the master bedroom and private guest quarters at the front of the home. The two additional bedrooms share a full bathroom with a deep soaking tub.
The gourmet kitchen has a wide breakfast island with multiple drawers and cupboards. There's also the full range of low-profile appliances, a wine fridge, and plenty of marbled counterspace. The butler's pantry has a ton of storage, twin sinks and a dishwasher. It's all designed for easy entertaining and the dining area can comfortably seat 6 to 8 guests.
You'll have lots of space in your two-car garage for your new Land Rover and Sea-Doo Jet Ski. With another $20,000 in gold bullion included in the first prize package, you might even be able to squeeze in a few extra toys and some new clubs. How about something to get out on the water or a snazzy golf cart? If you're looking for a coastal home that gives you a luxurious lifestyle with all the added extras, you'll want to get tickets in draw 191.
Features of 9 Santa Monica Boulevard, Hope Island, QLD 4212
A tranquil waterfront location, dramatic black-on-white décor, and all the time in the world to enjoy luxurious coastal living. What more could you want?
First prize package is valued at $1,300,000
228 square metres of opulent coastal living on a 401 square metre waterfront lot
Gourmet kitchen has an oversized central island with casual seating, low profile appliances, marbled countertops, and timbered cupboards
Butler's pantry with a full range of appliances including a wine fridge
Huge wall-mounted flat-screen TV in the comfortable living area
Second semi-enclosed lounge
Interior dining area
Furnishings and design package valued at $142,000
Floor-to-ceiling glass doors separate the open-concept living area from the tiled alfresco
Built-in gas BBQ and kitchenette
Master bedroom has a walk-in robe, ensuite and access to the back deck overlooking the pool
Guest suite with its own bathroom and walk-in robe
Two additional bedrooms and a third bathroom
Timbered poolside deck
Inground pool
Laundry
Two-vehicle garage
AWD 8-speed Land Rover Discovery (white) valued at $103,346
Sea-Doo Spark Jet Ski with 12 months registration valued at $13,564
Includes $20,000 in gold bullion
Remember These Important Dates
The Surf Life Saving Lottery Draw #191 closes at 12:00 Noon AEST on 18 February 2019. The draw will take place at 12:00 Noon AEST on 22 February 2019. The draw will be conducted at 190 Montpelier Road, Bowen Hills, Qld.
You can always drop in and see the live draw for yourself as members of the public are more than welcome to attend.
Surf Life Saving notifies the lucky winners by registered post. You can find the results in The Australian on 26 February 2019. We also post the list of winners to this site shortly following the draw.
Open for Public Inspection
There's no better way to get a good look at where you could soon be living than by taking a tour of the prize home. It will be open to the public between 10am and 5pm, seven days a week, until the 17th of February 2019. Note that the home will be closed on Christmas Day.
The prize home is located at 9 Santa Monica Boulevard, Hope Island, QLD, 4212. Come for the day or spend a weekend at the beach – and don't forget to bring your clubs!
Outstanding Income Potential
If you're not yet ready to make a break for the Gold Coast, you can still enjoy a healthy second income by renting out the property at Hope Island. If you lease it fully furnished, you can expect to receive about $50,960 a year. That could make a big difference when it comes to taking care of your own mortgage or treating yourself to a holiday each year. Over time, the property will continue to rise in value, which means that if you sell in a few years you'll net an even bigger windfall. It's a great way to save for retirement or have a luxurious home waiting for you when you're finally ready to pack in your job.
Don't forget that if you decide to keep the property as an investment, you'll still be able to cruise around in a new Land Rover- and will no doubt have some fine times with the Jet Ski as well!
Purchase Your Ticket Books Now
It doesn't make much sense to buy your tickets individually when ticket books offer such great value. The cost of each ticket goes down when you make multiple purchases in the same name, and you'll also be adding gold bullion to the first prize package if you're the lucky winner. By spending as little as $20, you'll be cutting the cost of each ticket in half!
| | | |
| --- | --- | --- |
| Amount | Number of Ticket Entries | 1st Prize Package |
| $2 | 1 Ticket | $1,300,000 |
| $5 | 3 Tickets ($1.66 each) | $1,300,000 |
| $10 | 6 Tickets ($1.66 each) | $1,300,000 plus additional $1,000 Good Guys Gift Voucher Total $1,301,000 |
| $20 | 20 Tickets ($1.00 each) | $1,300,000 plus additional $20,000 Cashable Gold Bullion Total $1,320,000 |
| $30 | 40 Tickets ($0.75 each) | $1,300,000 plus additional $30,000 Cashable Gold Bullion Total $1,330,000 |
| $50 | 70 Tickets ($0.71 each) | $1,300,000 plus additional $50,000 Cashable Gold Bullion Total $1,350,000 |
| $100 | 150 Tickets (0.66 each) | $1,300,000 plus additional $60,000 Cashable Gold Bullion Total $1,360,000 |
| $200 | 400 Tickets ($0.50 each) | $1,300,000 plus additional $70,000 Cashable Gold Bullion Total $1,370,000 |
Thank You for Your Support
Surf life saving clubs all over the country keep our beaches safe, and the proceeds from your ticket purchases go towards maintaining this important service. We wish you the best of luck in draw 191 and hope you'll soon be heading for the tranquility of Hope Island.