Forget what you think you know about luxurious living. The first draw of the new year from yourtown is quite simply going to take your breath away. It's a purpose built 4-bedroom home in Tallebudgera Valley that's like no other you've ever seen. Located in the lush hinterland of the Gold Coast, the yourtown draw 483 is valued at $2.1 million. Set on a 2.3-acre property amidst rolling hills and the tranquility of the rainforest. Just minutes from Palm Beach, you'll be living in your own luxurious oasis in a contemporary home that's packed with unique features. There are multiple outdoor living spaces including a semi-elevated pool that looks out over the pristine lawn and encircling trees. The entire residence is sheathed in floor-to-ceiling glazing, which won't be a problem when your closest neighbours are well out of sight.
What is your chance of winning?
yourtown are limited to selling 400,000 tickets, in draw 483. What is your chance of winning this beautiful home?
You have a 1: chance of winning!
Check Tickets
Inside, warm timbered and stone walls welcome you to a beautifully appointed living area that makes you wonder where the room ends, and the great outdoors begins. Throw in a $96,000 furnishings and electricals package and you've got the makings of a spectacular residence. Start 2019 in style with a chance to win one of the nicest homes you'll find anywhere in the hinterland of the Gold Coast.
Living in the Hinterland
Living at the beach has its attractions, but a home in the hinterland gives you the best of both worlds. This is the vast expanse of mountains and natural rainforest that lies just beyond the fringe of sand running south of Brisbane to the border with New South Wales. The beach at Surfers Paradise is probably one of Australia's most iconic landmarks, drawing thousands of visitors to what has become the country's playground - and the hinterland is its spectacular backyard.
Away from the tourists and holidaymakers, you'll be able to relax and discover all the hidden gems of your new neighbourhood at your own pace. The far southwest corner of Tallebudgera Valley lies within the protection of the Springbrook National Park, part of the UNESCO World Heritage listed Gondwana Rainforests of Australia. From Lamington National Park to Tamborine Mountain, you'll never run out of new places to take a walk through the bush, admire the waterfalls, and find your inner peace. Talebudgera Creek winds past the property on its way to join the Coral Sea at Burleigh Heads. That's only a ten-minute drive away, as is the short trek to Palm Beach. If you need to get your adrenalin flowing again, you can check out the hundreds of activities you'll find along the coast. Try parasailing, windsurfing, bungee jumping, extreme kayaking - or simply stretch out on the beach and watch everyone else give it a go. When night falls, you've got all the bars and fine dining at Surfers Paradise less than half an hour away, or you can curl up in your new media room to catch the game or watch a film.
Everything the Gold Coast has to offer could soon be yours to enjoy at your leisure if you've got the winning ticket in draw 483.
The Home at Tallebudgera Valley
The prize home is set well back from the road, down a gated paved driveway that promises you absolute privacy. The distinctive contemporary look of the residence is sure to turn heads, as is its enviable location. One end of the home is almost entirely surrounded by glass, giving the central living area a veritable open-air ambiance. The indoor dining room opens directly onto its exterior counterpart, with room to seat eight guests overlooking the rear of the property. A narrow stone wall that reaches into the ceiling defines the boundary between the open dining area and opulent lounge. A massive TV screen is set into a polished timber frame that extends beyond the glass walls to the outside deck. It's all designed to make the interior and outdoor living areas almost indistinguishable, with outstanding results.
The kitchen straddles both dining areas and is a masterpiece of stone benchtops and sleek appliances that disappear into the smoky-grey décor. There's also a cleverly hidden butler's pantry that will make entertaining a breeze.
The other end of the home houses four bedrooms, two of which have luxurious ensuites.There's also a fully equipped media room alongside the timbered deck that bridges the two halves of the residence. A small enclosed study near the entryway affords a convenient place to get a little work done if you can pull yourself away from the pool.
Support charity & buy right here!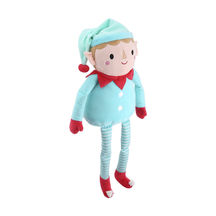 Help us help people in need!
Anything purchased on our online store helps people just like you, your family and your friends. Help make a difference in the lives of people in need.
1. You purchase something online
2. We send you your item(s).
3. We donate 50%* to charity.
Note: This promotion isn't associated with yourtown, this offer is run by Prize Home Tickets.
Features of 433 Tallebudgera Creek Road, Tallebudgera Valley QLD 4228
This is a unique and impeccably designed home that accentuates its natural hinterland surrounds. You'll enjoy privacy and absolute tranquility while being within easy reach of all the shopping, fine dining and attractions of the Gold Coast.
First prize package valued at $2,115,471
Home was established in 2018 and boasts a truly unique contemporary architecture
402 square metres of luxurious living on a 2.3-acre lot alongside Tallebudgera Creek
Floor to ceiling glazing surrounds the integrated living and dining area
Natural timber and stone accents
Sleek gourmet kitchen with the full range of superior appliances and fixtures
Concealed butler's pantry and coffee bar
Outdoor covered dining room
Additional alfresco patio and wooden deck alongside the pool
Master bedroom with walk-in closet and dramatic ensuite with rich onyx-hued tiling
Second bedroom also has an opulent ensuite
Two additional bedrooms share a full bathroom
Covered surround-timbered deck with skylight
Media room with home entertainment system
Enclosed study
Laundry room
Furnishings and electricals package valued at $92,920
Delightful semi-elevated swimming pool
Secure 40 square metre garage with parking for 2 vehicles
Air conditioning
Professionally landscaped
Includes first 12 months of council and water rates valued at $3,313
Includes first 12 months of building and contents insurance valued at $3,702
Includes all legal transfer fees
Supplementary Draws
Your ticket also puts you in the running for two additional draws.
The Second prize is a $10,000 Flight Centre Voucher or Woolworths WISH Gift Card or Harvey Norman Gift Card. There's also a third prize of a $5,000 Flight Centre Voucher or Woolworths WISH Gift Card or Harvey Norman Gift Card.
Here Are Your Dates to Remember
The yourtown Prize Home Draw #483 closes on Wednesday, 30 January 2019 at 10pm AEST. The draw will be held on Friday, 1 February 2019 at 10am AEST at 5 Cordova Street, Milton QLD 4064.
Members of the public are invited to attend the draw, so why not start the new year with a little excitement!
Yourtown will notify all winners by registered mail.The results of the draw will be published in The Australian on Tuesday 5 February 2019. You can also find a list of winners on this site shortly following the conclusion of the draw.
This is One You'll Want to See for Yourself
Four young people were given paid work experience in the construction of this home, and they should be pretty proud of their efforts. The design of the residence is really special, from the timbered slats that frame the front façade to the sheer richness of the central living area. You're going to need to take a closer look at the multi-million-dollar features of this home if you really want to appreciate how lovely it is. The home will be open for viewing by the public between the hours of 9am and 5pm, seven days a week. Please note, however, that it will be closed for the holidays from December 24-26 and will only be open from 10am to 4pm on January 1st and 28th. When you've finished your tour, be sure to take a drive though the hinterland and explore the markets, artisan crafts and cafes that you'll find along the way. If you prefer a day at the beach, you've certainly come to the right place and will be less than fifteen minutes from the surf.
The home is located at 433 Tallebudgera Creek Road, Tallebudgera Valley QLD 4228 Ticket Books Can Increase Your Windfall
If you purchase a ticket book in draw 483, you'll be adding gold bullion to the first prize package if you're the lucky winner. A $45 book, for example, gives you 3 chances to win the $2.1 million home on the Gold Coast and adds $30,000 in gold bullion to the pot.
| Number of Tickets purchased | Price | Value of Additional Gold Bullion |
| --- | --- | --- |
| 1 Ticket | $15 | As Described in 1st Prize Package |
| 2 Tickets | $30 | $20,000 in additional Gold Bullion |
| 3 Tickets | $45 | $30,000 in additional Gold Bullion |
| 4 Tickets | $60 | $40,000 in additional Gold Bullion |
| 6 Tickets | $90 | $60,000 in additional Gold Bullion |
| 8 Tickets | $120 | $80,000 in additional Gold Bullion |
| 10 Tickets | $150 | $100,000 in additional Gold Bullion |
| 15 Tickets | $225 | $150,000 in additional Gold Bullion |
Thank You for Your Support
Yourtown believes that every young person in Australia deserves a brighter future, and the proceeds form your ticket purchases will help to make that happen. We thank you for your support and wish you the best of luck in the draw. Before long, you could be enjoying the tranquility of the hinterland from your poolside view of the rainforest.
Frequently Asked Questions
Want to know a little more about yourtown Draw 483 and the commonly asked questions? Take a look below:
How many tickets are available?
yourtown Draw 483 has a total of 400,000 tickets available.
When is Draw 483 drawn?
yourtown's latest home will be drawn on the 30/01/2019 and results published here shortly after.
How much is yourtown 483 worth?
Draw 483 is valued at $2,115,471.
How much do tickets cost?
Tickets for this draw start at $15.