The first draw of the year from the Endeavour Foundation could have you settled into a waterfront home on the Sunshine Coast before the end of the summer. The $1.3 million first prize package includes an immaculate 4-bedroom home with views of the scenic inland waterway that flows along the rear of the property. You'll be minutes from the beach, living in a tranquil home that sparkles with style and glamour.
If you're ready to make the move to a more relaxed pace, this could be your ticket to a luxurious new lifestyle. You'll be able to sample all the attractions of the Sunshine Coast from a quiet community that's conveniently located midway between Caloundra and Mooloolaba. In either direction you'll find gorgeous white sand beaches, internationally acclaimed golf courses, and all the fine dining and boutique shopping you can handle.
This could be the year you make the break for the coast!
Life on the Sunshine Coast
Both the Gold and Sunshine Coasts are magnets for holiday makers looking for sand, surf and world-class entertainment. The Sunshine Coast dials it back a bit, however, and tends to have a more easy-going vibe than its southern neighbour. From the coastal paths of Caloundra to the sprawling beaches at Noosa Heads, the area is a playground for nature lovers, sun seekers, and water sports enthusiasts.
Support charity & buy right here!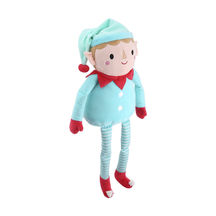 Help us help people in need!
Anything purchased on our online store helps people just like you, your family and your friends. Help make a difference in the lives of people in need.
1. You purchase something online
2. We send you your item(s).
3. We donate 50%* to charity.
Note: This promotion isn't associated with Endeavour, this offer is run by Prize Home Tickets.
Most of Birtinya is built around Lake Kawana, boasting elegant waterfront homes and verdant parklands. The community has a full range of medical facilities and a modern infrastructure of accessible services. There are multiple local shopping options, and the malls and markets of Caloundra are only fifteen minutes away.
The hinterland of the Sunshine Coast is a national treasure, with the volcanic peaks of the Glass House Mountains towering over the rainforest. Spend a day touring the local artist studios in a setting that promises a spectacular view at every turn. When you return to your waterfront home after the day's adventures, you can take a dip in the pool and enjoy a meal on the alfresco before curling up in front of a film in your cozy media room. With tickets in endeavour draw 419, you could soon be enjoying a fabulous new lifestyle and the very best of the Sunshine Coast.
A Luxurious Family Home
The prize home in Birtinya sits on the waterfront, overlooking the inland waterway that connects Lake Kawana to the Coral Sea. The exterior has clean, contemporary lines with a fresh white facing heightened by grey trim. The welcoming front entranceway leads into a sun-filled central living space with a gleaming white kitchen, comfortable lounge seating and interior dining area. There's a fully-equipped butler's pantry off the kitchen and an enclosed study near the entranceway if you need to do a little work from home.
The main living area opens fully onto the alfresco which sits in an L-shaped enclave next to the swimming pool. There's an outdoor seating area, BBQ, and plenty of room to dine under the stars. A walking path then separates the landscaped rear of the property from the waterway.
Up the stunning timbered and glass staircase you'll find four bedrooms including a lavish master suite. It looks out over the water and features a beautiful ensuite where you can watch the boats go by as you soak in the tub. The semi-enclosed media room has a full entertainment system and the perfect couch from which to do a bit of gaming or host a movie night. There's even a small second-floor kitchenette for preparing those midnight snacks…
The upscale décor of the home features warm timbered floors and grey/blue accents against a dominant white base. The result is a home that makes the most of an abundance of natural light while maintaining its distinctly luxurious feel. You'll appreciate the quality of the fittings and enjoy a full range of exceptional electronics.
If you want to wake up to waterfront views and be minutes from the best beaches on the Sunshine Coast, you'll want to get tickets in this terrific draw.
Features of 9 Splendor Place, Birtinya QLD 4575
This is an impeccable waterfront home located in an exclusive development just minutes from the beach. Modern architecture and a contemporary design package make this a true Sunshine Coast showpiece.
First prize package is valued at $1,326,535
House and land valued at $1,200,000
Waterfront property with excellent curb appeal
Total living area of 236 square metres on a 283 square metre lot
Open concept living room, dining room and gourmet kitchen overlooking the water
Large tiled alfresco with BBQ and outdoor seating area
Fully-equipped butler's pantry, with superior appliances and white goods including a double wine fridge
Enclosed home study/retreat
Second level media room with home entertainment system
Four spacious bedrooms
Master has a large ensuite with a deep soaking tub and a huge walk-in robe
Bathroom and WC on the upper floor, ground level powder room
Kitchenette alongside the master suite
Inground pool
Laundry room
Air conditioning
Security system with free monitoring for the first 6 months
Interior design package valued at $100,000
Secure 40 square metre two-vehicle garage
Includes legal transfer fees valued at $6,700
$5,000 in gold bullion to cover rates and water
$5,000 in gold bullion to cover travel
Get in On the Early Bird Draw
You'll want to get your tickets soon to secure your place in the Early Bird Draw. All tickets purchased on or before 9 January 2019 will be automatically entered into a draw for $5,000 in cash. Note that winners from Victoria and New South Wales will receive the equivalent in gold bullion. Don't miss out on your chance to get a nice pat on the back for being organised!
Note These Important Dates
The Endeavour Foundation Lottery Draw #419 will close at 7:00 pm AEST on Wednesday the 6th of February 2019.
You must purchase your tickets no later than January 9th, 2019 to be entered in the Early Bird Draw.
The draw will be held at 11:00 am AEST on Wednesday February 13th, 2019. The draw takes place at the Endeavour Foundation, 33 Corporate Ave., Cannon Hill, Queensland.
The Endeavour Foundation welcomes all members of the public to drop by and attend the draw.
The lucky winners of draw 419 will receive the good news by registered mail. You can find the results in The Courier Mail on 16 February 2019. We will also post the list of winners right here on this site following the draw.
Come and See the Prize Home for Yourself
All Endeavour prize homes are luxurious, beautifully designed and located in some of the most exclusive communities in the country. Why not take this opportunity to see one in person by taking a drive to Birtinya this summer? The prize home is only about an hour from Brisbane, and it's a great excuse to get out into the hinterland or spend a day at the beach.
The million-dollar residence is open from 10am to 5pm AEST, seven days a week, right up until the 6th of February 2019. Note, however, that the home will be closed on Christmas Day. Just take exit 188 off the M1 and head for Kawana Way. The home is located at 9 Splendor Place, Birtinya 4575 and you should see signs as you approach the property.
A Secure Second Income
This prize home can also provide you with a healthy rental income if you're not yet ready to move to the Sunshine Coast. If you rent it out fully furnished, you can expect to receive around $52,000 a year. Keep the furnishings and electricals for yourself and still take in about $44,200. That could provide a shortcut to paying off your own mortgage or give you and your family a 5-star holiday every year. You can always relocate down the road and in the meantime, your windfall will continue to accumulate value. Then there's always the option of selling now and putting the proceeds into another luxurious home anywhere you please. When you're Endeavour's newest winner, you've got plenty of choices!
Ticket Books Now on Sale
Buying a ticket book is always great value because you get more chances to win this stunning waterfront home on the Sunshine Coast. By spending $30, for example, you'll get 4 chances to win instead of the 3 tickets you'd receive if you bought each one individually.
| Number of Prize Home Tickets | Price | Free Ticket Equivalent |
| --- | --- | --- |
| Buy 1 ticket | $10 | |
| Buy 2 tickets | $20 | |
| Buy 4 tickets | $30 | 1 Ticket Free |
| Buy 10 tickets | $50 | 5 Tickets Free |
| Buy 14 tickets | $60 | 8 Tickets Free |
| Buy 30 tickets | $100 | 20 Tickets Free |
Thank You for Your Support
The Endeavour Foundation is committed to helping Australians with a disability live more independent lives as full participants in our communities. Proceeds from your ticket purchases will help achieve that goal, and we thank you on their behalf for your support. We hope you'll soon be enjoying a BBQ on the alfresco in your waterfront Birtinya home.