Many prize homes offer a relaxed, coastal lifestyle in a dozen enviable locations on the Gold or Sunshine Coasts. The first draw of the year from Mater, however, is giving you the opportunity to experience something a little different. It's a stylish, luxury-laden apartment in the Emporium Residences, part of the Emporium Hotel complex brought to you by Australia's most awarded boutique hotel. If there was a standard that soared above first class, you'd find it here.
The home looks out over the Brisbane skyline, with three bedrooms, an incredible gourmet kitchen and an expansive living area. You'll be residing in an opulent five-star hotel, with access to all the amenities and services provided to their exclusive clientele. That includes industry-leading fitness facilities and a rooftop infinity pool with million-dollar views.
Support charity & buy right here!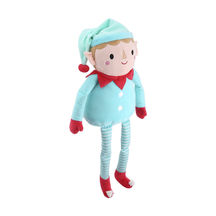 Help us help people in need!
Anything purchased on our online store helps people just like you, your family and your friends. Help make a difference in the lives of people in need.
1. You purchase something online
2. We send you your item(s).
3. We donate 50%* to charity.
Note: This promotion isn't associated with Mater, this offer is run by Prize Home Tickets.
Imagine waking up in the morning with the city at your feet, watching the sun rise over the Brisbane River as you plan your day. This is one of the city's most prestigious addresses, and you could soon be one of the lucky few who get to call the Emporium home.
Living in South Bank
As the name suggests, South Bank is a precinct on the southern banks of the Brisbane River and a go-destination for fine dining and cultural attractions. It covers about 17 hectares, with verdant parklands and some of the finest homes in the city. The area is blessed with multiple walking and cycling trails that provide beautiful views of the river and parklands. You'll come to love strolling the kilometre-long Arbour, with its 443 posts covered in magenta bougainvillea flowers, and there are multiple areas where you can swim for free throughout the neighbourhood. Be sure to check out the Nepalese Pagoda. The Kingdom of Nepal created it for the World Expo 88 and it has found a permanent home in the South Bank parklands.
South Bank is also proud to be the cultural heart of Brisbane. It's home to the Queensland Performing Arts Centre, the Queensland Museum and Science Centre, the Maritime Museum and the State Library. The Queensland Art Gallery/Gallery of Modern Art (QAGOMA) features touring exhibitions, indigenous Australian art and an impressive permanent collection of international works. If you're living at the Emporium, you'll be spoiled for choice when it comes to cultural venues and special events.
If you can tear yourself away from your gourmet kitchen, South Bank is filled with an array of fine dining establishments. Head for Stanley Street if you're looking for casual dining options or a cozy café. If you want to sample the finest restaurants in the city, you'll find them at River Quay and your meal will likely be accompanied by stunning water-front views.
The bottom line is that if you're the lucky winner of draw 281, you'll have to get used to a whole new level of refinement. You'll be living in the lap of luxury and have access to the best that Brisbane has to offer – and all within easy reach of the city centre.
The Residence at the Emporium
The Emporium Hotel South Bank was completed in 2018, with 143 luxury suites spread over 21 levels. The Emporium Apartments are part of the final stage of the Southpoint precinct development, offering unparalleled luxury and access to the award-winning hotel amenities and services.
The prize home is beautifully laid out with a central living area separating the master suite from the other two large bedrooms. The master is connected to an ensuite by a long walk-through robe and has panoramic views of the cityscape and access to the alfresco balcony.
The real jewel of the home is its superb gourmet kitchen. There's a marbled central island with a double sink and plenty of counterspace to accommodate your inner chef. It's equipped with Gaggenau appliances, two wine fridges, and sleek timbered cupboards. Serve your guests in the roomy dining area or on the al fresco, looking out over the lights of the city.
Living in a luxury hotel comes with a lot of perks. You'll have full access to the 23-metre infinity pool on the roof, the gym, the steam room and the sauna. The hotel also has its own restaurants, bistro and piano bar if you don't feel like cooking but can't be bothered leaving the building.
Don't want to live in an apartment that's tied to 5-star hotel services? The estimated rental income on this apartment is $98,800 a year. How's that for a second income or an excuse to chuck your job? If you're looking for a multi-millionaire lifestyle or a six-figure second income, you'll want to get your tickets for draw 281 before they're gone.
Features of the Prize Home in Brisbane
Live in the absolute lap of luxury in an elegant apartment that overlooks the Brisbane skyline. Contemporary styling, high-end electricals and access to the award-winning services of Queensland's premier boutique hotel are just some of the features that make this a terrific opener to 2019.
First prize package is valued at $2,119,145
Residence is valued at $2,000,000
160 square metres of pure luxury
Open plan living area integrates the kitchen, dining room and lounge
Al fresco balcony has panoramic city views and was designed for entertaining
Gourmet kitchen with Gaggeneau appliances and twin wine fridges
Central breakfast island with seating and marbled countertops
Dining area comfortably seats 8 guests
Large living room with plush furnishings opens onto the balcony
Samsung 55" TV in the lounge with soundbar and Blue-Ray player
Master bedroom has a walk-through robe and balcony access
Decadent master ensuite has matching sinks, a soaking tub and a walk-in shower
Two spacious additional bedrooms with generous robes
Second full bathroom plus guest WC
Laundry with Miele front load washer
Outstanding furniture and electricals package valued at $109,145
Resident access to the Emporium Hotel facilities which include the awesome infinity pool on the roof and spectacular gym
Secure onsite parking for two vehicles
Transfer duty and legal fees are included
$10,000 in gold bullion to pay for council rates and body corporate (approximately $8,006 per year)
Should you choose to rent out the Emporium residence, you can expect to receive an annual return of approximately $98,800 if you lease the home fully furnished.
Dates to Remember
The Mater Prize Home Lottery Draw #281 will close at 8:00pm EST on Wednesday 20 February 2019. The draw will take place at 11:00am EST on Friday 22 February 2019 at the Mater Foundation, 620 Stanley Street, Woolloongabba QLD 4102.
You are invited to attend the draw and catch all the live action. Wouldn't it be incredible to be there in person if you're the winner of this $2 million life-changing prize?
The Mater Prize Home Lottery will contact the winners by registered mail. The results of the draw will be published in the Australian on Wednesday 27 February 2019. You will also find a list of the winners posted to this site after the conclusion of the draw.
Regrettably, the prize home will not be available for inspection by the general public prior to the draw. You can always drop by the Emporium Hotel, however, and take a look at what could soon be your new entryway. Stop in for a meal or treat yourself to a night in the city's most awarded boutique hotel. The apartment address is Apartment N901, 'Emporium Residences', 35 Tribune Street, South Brisbane QLD 4101.
Ticket Books Now on Available for Draw 281
You can make single ticket purchases in this $2 million draw for $2 each, but you'll get the best value for money by buying a ticket book. A $20 book, for instance, gives you 15 chances to win as opposed to the 10 you'd get by buying them separately. If you go all the way to a $100 book, it's like getting each chance for half price. Additionally, ticket books add gold bullion to the first prize package if you win, worth anywhere from $10,000 to $60,000 based on the value of your purchase.
| | | |
| --- | --- | --- |
| Ticket and Ticket Book Prices | Number of Chances to Win | Additional Prizes Based on Number of Tickets Purchased in One Transaction by One Person |
| $10 Book | 6 Chances to Win | $10,000 in Gold Bullion |
| $15 Book | 10 Chances to Win | $20,000 in Gold Bullion |
| $20 Book | 15 Chances to Win | $25,000 in Gold Bullion |
| $25 Book | 20 Chances to Win | $30,000 in Gold Bullion |
| $30 Book | 25 Chances to Win | $35,000 in Gold Bullion |
| $40 Book | 35 Chances to Win | $45,000 in Gold Bullion |
| $50 Book | 45 Chances to Win | $50,000 in Gold Bullion |
| $70 Book | 65 Chances to Win | $55,000 in Gold Bullion |
| $100 Book | 100 Chances to Win | $60,000 in Gold Bullion |
Thank You for Your Support
Thousands of mothers and newborns depend on the Mater Foundation for the care, service and world-class research they provide in the field of natal health care. Mater has been raising funds through the Mater Prize Home Lottery for over 60 years, and the proceeds from your ticket purchases will help save lives. We thank you on their behalf for your support and hope you'll soon be settling into your five-star accommodations in South Bank.