The latest draw from the RSL Art Union Lottery could see you waking up to the sound of the waves breaking on Kirra Beach, just 100 metres from your front balcony. Up for grabs is a beautifully designed three-bedroom home that will provide you with the ideal coastal retreat or retirement residence. If you've been looking for a luxurious hideaway at the beach, this is your draw. Every room is this well-appointed home has been laid-out to make the most of its prime location. You'll have unimpeded views of the ocean and the Surfers Paradise skyline through the floor-to-ceiling glazing that graces the residence, or from either of the two massive balconies. Entertain on your alfresco or put your feet up on the side balcony that extends from the master suite. Everything you could want for your new beachfront lifestyle is included in a prize home that's only minutes from the surf and sand. Tickets are now on sale, so be sure to purchase your book for a chance at winning this spectacular $2.3 million first prize package.
A Home at Kirra Beach
They call Kirra the spiritual home of surfing on the Gold Coast as it has one of the best surf breaks on the planet. Kirra Point separates Kirra from Coolangatta Beach and is a bucket-list destination for serious riders. The surfie culture makes this a laid-back community, without the glitz and hype you'll find in some neighbourhoods closer to Surfers Paradise. The alluring nightlife is only half an hour away, but at Kirra Beach you'll enjoy a more relaxed vibe in a town that still has traditional beach shacks and a historic old pub. Roughton Park lies at the end of your street, and across its green expanse are the white sands of Kirra Beach. It's a short walk to the Kirra Hill Lookout, but you'll have equally spectacular views out of your own front windows. Head for Snapper Rocks and Point Danger if you want to stand on the border with New South Wales but be sure to stop along the way for a picnic in Lovers Rock Park. There are an endless number of cafes and restaurants within walking distance of your front door, and if you want to head further afield, point your way north for all the attractions of the Gold Coast. Currumbin is just up the road, and within thirty minutes you can be checking out the markets at Surfers.
The beauty of this prize home is that it gives you the best of both worlds. You'll have easy access to all the golf courses, amusement parks, and world-class restaurants of Australia's most famous beachfront destination, yet be able to come home each evening to peace and tranquility. Your apartment is located in a five-star resort that has all the amenities which come with a truly first-class holiday destination. Once you check out the pool and spa, it might take awhile for you to pull yourself away from the comforts of home to explore everything else the Gold Coast has to offer!
Living at Nirvana By The Sea
This upscale property is just steps from the sands of Kirra Beach and boasts panoramic views of the water and coastline. The front alfresco balcony wraps around the open plan lounge, dining room and kitchen to give you plenty of room to dine under stars to the sound of the waves. A second balcony can be accessed from the master bedroom, guest suite or dining area, with an outdoor seating area that has equally spectacular views. All three bedrooms have ensuites and you'll be impressed by a layout that gives you, your family and guests lots of privacy and personal space. Along with both indoor and outdoor lounges, there's a fully enclosed study if you need to do a bit of work.Once you're finished, the cozy theatre/media room is the perfect place to settle in with a good film.
What is your chance of winning?
RSL Art Union are limited to selling 546,000 tickets, in draw 364. What is your chance of winning this beautiful home?
You have a 1: chance of winning!
Check Tickets
The entire home has been styled in soft coral, blue and pastel shades to highlight its coastal appeal. Timbered and rattan accents lend a casual atmosphere to an elegant and welcoming décor. Beyond your roomy apartment, you'll also have access to all the five-star facilities that come with the building, including an amazing outdoor lap pool, spa, BBQ area and sunbathing patio. There's also an executive lounge and theatre onsite and multiple choices for dining and entertainment close by. If you need a little extra storage, you'll find it alongside your two dedicated parking spaces.
Features of 605/1 Douglas Street, Kirra, QLD 4225
From the moment you walk in the door, you'll take in a breathtaking view of the coast in a home that's filled with natural light and ocean breezes. From the gourmet kitchen to the sumptuous master suite, your new home has everything you could ever want to feel like you're on a permanent five-star vacation.
First prize package is valued at $2,391,894
Located 5 minutes from Gold Coast Airport
100 metres from Kirra Beach
Home covers 229 metres of luxurious living
Unimpeded views extend from Coolangatta to Surfers Paradise
Two large exterior balconies, one with an alfresco and the other with comfortable outdoor furnishings
Open plan living, dining area and kitchen
High-end appliances and fixtures in the kitchen with a central breakfast island and plentiful cupboards
Master bedroom has an outstanding ensuite where you can watch the waves from a full soaking tub
Two additional bedrooms, each with its own ensuite
Roomy study with plenty of storage space
Home theatre/media room with flat-screen television
Exclusive furnishings and electricals package valued at $125,648
Laundry room near the front entry
Powder room
Access to all resort facilities including a beautiful heated lap pool, spa and sauna, gymnasium, theatre room, Zen garden, and teppanyaki grill and BBQ
Onsite building management
Ducted air-conditioning
Secure parking for two vehicles plus an additional storage cage
First year of rates, water and body corporate fees paid, valued at $12,871
All legal transfer fees are paid, valued at $1,375
Includes a $2,000 travel voucher Should you choose to rent the property fully furnished, you can expect to receive an annual return of approximately $75,400. Imagine what you could do with that kind of second income!
Here Are Your Important Dates
The RSL Art Union Prize Home Lottery Draw 364 closes at 8pm AEST on Tuesday 2 April2019.The draw will take place at 10am AEST on Wednesday 10 April 2019 at Anzac House, 283 St Pauls Terrace, Fortitude Valley QLD 4006.
Members of the public are invited to attend the draw and catch all the excitement live as one lucky winner walks away with this $2.3 million grand prize home. With tickets in draw 364, that could well be you! All winners will be contacted by the RSL via registered mail. We will also post the results right here on our site shortly following the conclusion of the draw.
Unfortunately, the prize home will not be available for touring by the public prior to the draw. If you happen to be heading for the Gold Coast, however, you're always welcome to drop by and take a look at this spectacular property. You'll find Nirvana By The Sea located at 1 Douglas Street, Kirra, QLD 4225. Come for the weekend and check out what could soon be your new neighbourhood! Tickets Now Available for Draw 364
Getting a ticket book always provides better value than making individual ticket purchases. By spending as little as $10 in sequential tickets, you'll be adding gold bullion to the first prize package if you're the lucky winner. That's 2 chances to win the $2.3 million first prize plus an extra $30,000 in gold. Once you spend $15, you'll also receive bonus tickets and any one of those free chances could be the winner!
| Spend | Receive | Bonus Prize |
| --- | --- | --- |
| $100 Book | 26 Chances to Win (6 bonus tickets valued at $30) | $135,000 Gold Bullion |
| $75 Book | 19 Chances to Win (4 bonus tickets valued at $20) | $105,000 Gold Bullion |
| $50 Book | 13 Chances to Win (3 bonus tickets valued at $15) | $85,000 Gold Bullion |
| $30 Book | 8 chances to Win (2 bonus tickets valued at $10) | $55,000 Gold Bullion |
| $20 Book | 5 chances to Win (1 bonus ticket valued at $5) | $40,000 Gold Bullion |
| $10 Book | 2 Chances to Win | $30,000 Gold Bullion |
The $50 Book is the most popular package. It gives you 13 chances of winning with 3 bonus tickets and if you are holding the winning ticket, you also receive an additional $85,000 in gold bullion.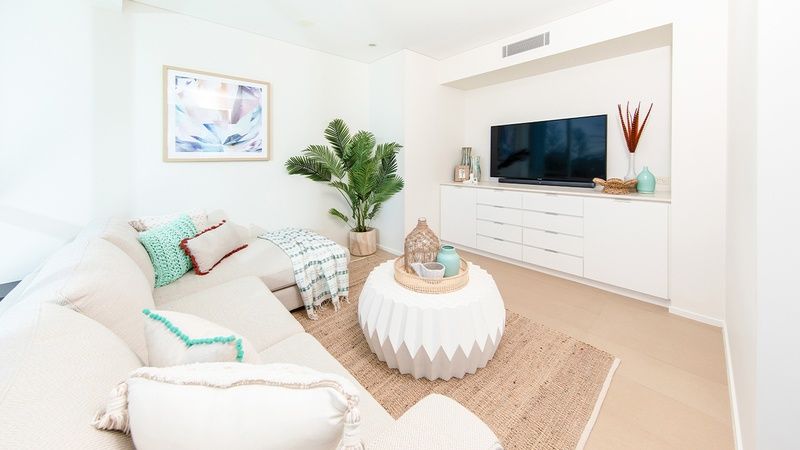 Thank You For Your Support
The proceeds from your ticket purchases help the RSL provide essential services and support to Australia's returned servicemen and women. From counselling to financial assistance, accommodation and rehabilitation, your lottery purchases help to fund this life-changing work. We thank you on behalf of the RSL for your continued support and wish you the very best of luck in draw 364. We hope you'll soon be putting your feet up and watching the surfers ply the waves at Kirra Beach.
Frequently Asked Questions
Want to know a little more about RSL Art Union Draw 364 and the commonly asked questions? Take a look below:
How many tickets are available?
RSL Art Union Draw 364 has a total of 546,000 tickets available.
When is Draw 364 drawn?
RSL Art Union's latest home will be drawn on the 10/04/2019 and results published here shortly after.
How much is RSL Art Union 364 worth?
Draw 364 is valued at $2,391,894.
How much do tickets cost?
Tickets for this draw start at $5.